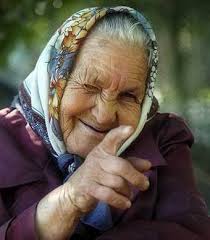 Congratulations!
Your request for Baba's Free Newsletter has been received. Your own Baba would be proud. You will now receive your traditional Ukrainian recipes!
One more simple step, to ensure you requested Baba's recipes and
Ukrainian Soul News:
An email will arrive within the next 30 minutes asking you to confirm your request. Click the link in the email. Your email address is always confidential. Your recipes will be available to read online---and for download and printing.

Smachnoho! Eat good food, Poopchik!

Your Baba

Make sure Baba's Newsletter
reaches you!

If you do not receive a newsletter after announcement of email-out on Baba's
Facebook
:
1. Check your Spam/Junk folder. Sometime colorful email is sent there;
2. Make sure you have added this email to your email Contacts:
ukrainiansoulfood (at) gmail (dot) com;
3. Check your annoying
Promotions
tab. This is new Soviet feature some emails use to control what you see;
4. Resubscribe with
different
email program. Glitchiest ones is Hot and AOL.
Want to cook like real Ukrainian?

Order Baba's Kitchen: Ukrainian Soul Food