Hello Poopchik!

Find shirts, mugs, tote bags and more with favorite Ukrainian sayings.

Baba's designs are printed on products made by small businesses, some family run. Substantial cottons, heavy china, premium inks, wood and metal. No sweat shop or child labour is used in their production. Cosmetic items are NOT cruelly tested on animals. My products are a source of pride for me and my customers. You will find giftees delighted by their beauty and quality.

Once you click on items, you will see my manufacturing site has continual sales on various products, from 15% -70% off daily.

Re: product prices and shipping, below. When you click on an item, you will see flags at the top of the Zazzle website page. Click on the flag of your country for prices and shipping details. US sites are .com, Canadian are .ca, and so on.

As a free newsletter subscriber, you will occasionally be sent notices of Special Offers.

Enjoy!
~Baba Raisa
See all 300 items in my
Oi Yoi Yoi & Hello Poopchik! Collection.
All Ukie T shirts are here.
Click below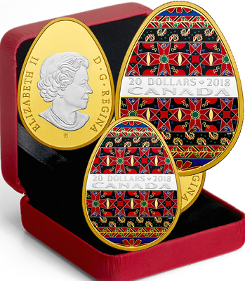 Kicked by Duck! also offered in English. Mug has Ukrainian one side, English on other.
Pysanka mug designs from Western, Eastern and Central Ukraine, with 7 mug style options.

This web page is only small sample of Baba's Universe.

Click on COLLECTIONS below to see thousands of products and options.

Plus size. Hint: if you are larger woman, also look in men's t shirts for more plus size choices!
Also available as t shirt & mug

Dozens of Kozaky items. Click on COLLECTION below.

Also comes in Varenyky Champion!

Thousands more Ukrainian items below! (And weekly sales)

Ukrainian designs on nail wraps, electronics cases, Christmas and Easter products. Kozaky (cossacks) too!

Visit More of Baba's

Ukrainian Collections

Below!

300 items in Hello Poopchik!
Collection

In association with Zazzle