Resell Baba's Kitchen

&

Rosie's Rescue
There are three ways to buy wholesale copies:

1. If you do not have a retail tax number, contact Baba to make arrangement:

ukrainiansoulfood (at) gmail.com

2. Distributors:

Baker & Taylor

Ingram

United Library Services
Brodart
Library Services Central

Scroll down to see Baba's Kitchen sales rankings-


3. CreateSpace Direct (printer):
Discount from list price when purchased through CreateSpace Direct:


Libraries - 20%
Retail - 35%
Distribution - 45%

How to purchase wholesale copies directly:
A. Click www.createspace.com/info/createspacedirect and follow the directions. You will then be able to purchase discounted quantities of Baba's Kitchen and Rosie's Rescue.

B. After approval of your application (one to two days), discounted copies of Baba's Kitchen and Rosie's Rescue can be ordered online.


______________________

Baba's Kitchen: Ukrainian Soul Food

Paperback, 384 pages

ISBN/EAN 13: 1494919087 / 9781494919085
Rosie's Rescue

ISBN/EAN13: 1499645279 / 9781499645279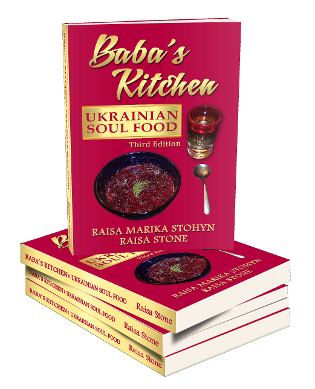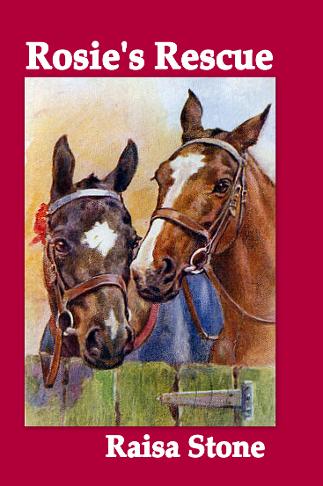 Based upon the Ukrainian creation myth, Rosie's Rescue is sure to please any animal loving kid!

Learn more here

View Baba's Kitchen sales rankings below.

Top Three in all categories of 2015 & 2016!

Ukrainian Cookbook
Ukrainian Culture Book
Ukrainian Book

Most popular cookbook, Yevshan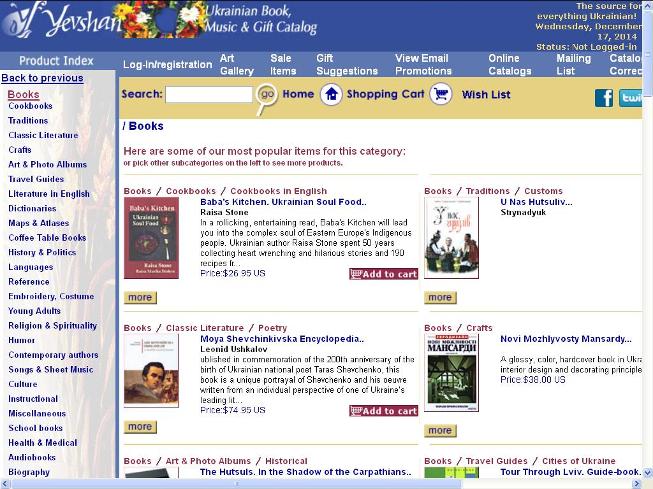 #1 Ukrainian Cookbook in North America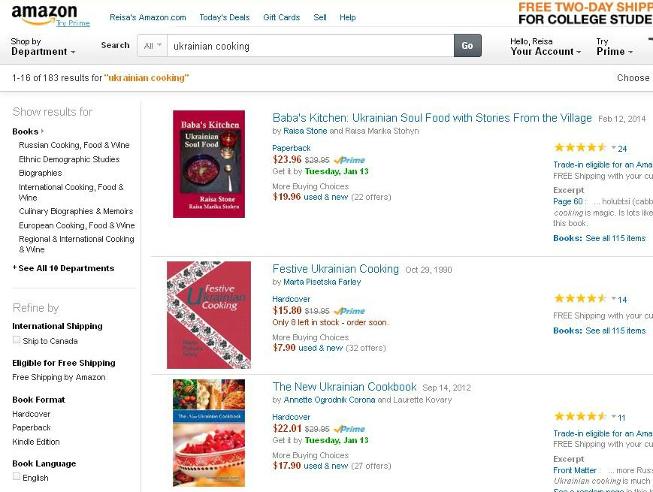 #1 Ukrainian Culture book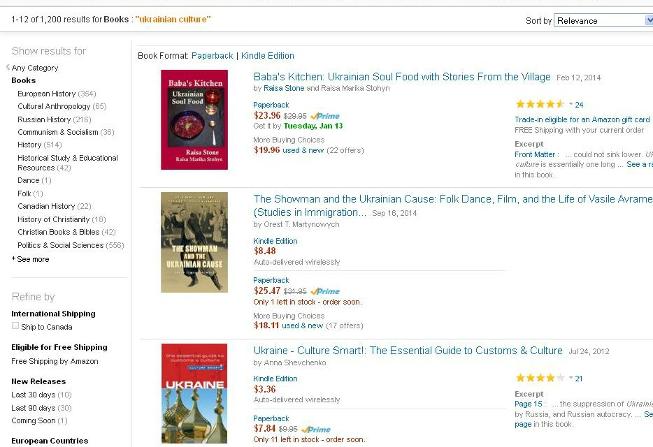 #3 Ukrainian Book of over 12,000 titles