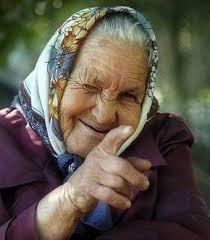 Congratulations! Your request for Baba's Free Newsletter has been received. Your own Baba would be proud.

An email will arrive within the next 30 minutes asking you to confirm your request. Click the link in the email. Your email address is always confidential.
Make sure Baba's Newsletter
reaches you!

If you do not receive a newsletter after announcement of email-out on Baba's
Facebook
:
1. Check your Spam/Junk folder. Sometime colorful email is sent there;
2. Make sure you have added this email to your email Contacts:
ukrainiansoulfood (at) gmail (dot) com;
3. Check your annoying
Promotions
tab. This is new Soviet feature some emails use to control what you see;
4. Resubscribe with
different
email program. Glitchiest ones is Hot and AOL.
3. If a
new issue
has been announced on my Facebook page and the above don't work, contact newsletter tech support
here
Order
Baba's Kitchen: Ukrainian Soul Food
here
Get 20% Discount

Use this checkout code: 72XCDW4W
_____

Americans, British people, Australians and all other countries: 20% discount is worth it to get direct from Baba's printer. I strive to keep price lower than Amazon.

Note to Canadians:


You will get better deal on shipping if you order from Amazon.
ca
, or local cultural centre, than from her printer or from Amazon.
com
(US branch) or Barnes & Noble.