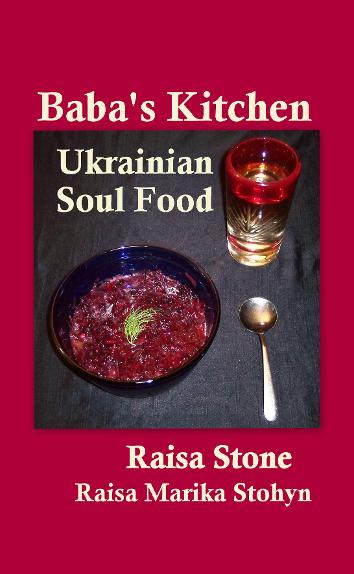 Baba's Kitchen: Ukrainian Soul Food is a rollicking journey through the 44,000 year old history of Ukraine's Indigenous people, alternately as deep and dark, playful and humorous as the Slavic soul. Oh, and food. Lots of food.
384 pages, 190 recipes.

from printer.


Use this checkout code:
MWMM2EEH


Americans, British people, Australians and all other countries: discount is worth it to get direct from Baba's printer. I strive to keep price lower than Amazon.

Note to Canadians:


You may get better deal on shipping if you order from Amazon or local Ukrainian cultural centre. Depend on your account with them.
Paska photo: A. Martiniouk cc 3.0
Get Baba's Rose Jam Recipe, Below!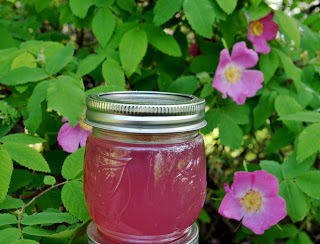 Hello, this your Baba speaking!
Welcome to my Ukrainian kitchen.
Baba's Kitchen:Ukrainian Soul Food
is 384 page true story about survival from Soviet and Nazi terror.
There is
190 recipe, plus chapter about Ukrainian home remedy
for PMS, bald head, arthritis and twerking.
Find out what my people is protecting. We live in Eastern Europe 44,000 years already!

We is Indigenous, with rich spiritual life that include talking with Nature spirit and ancestor. Our shamanic practice is start of werewolf legend, too. Learn all about in Baba's Kitchen.

Baba also tell you true confession from her neighbour, who kill her abusive husband with soup and vodka.
Read story about special holiday
when whole village take bath together and animal in stable is talk like Mr. Ed.
Ukrainian people make horse tame 5000 year ago
, and is world greatest animal lover.

Cook, dance, sing like real Ukrainian.


Smachnoho! Eat good food, you!
Luyobov (love),

~Your Baba
***
Order Baba's Kitchen